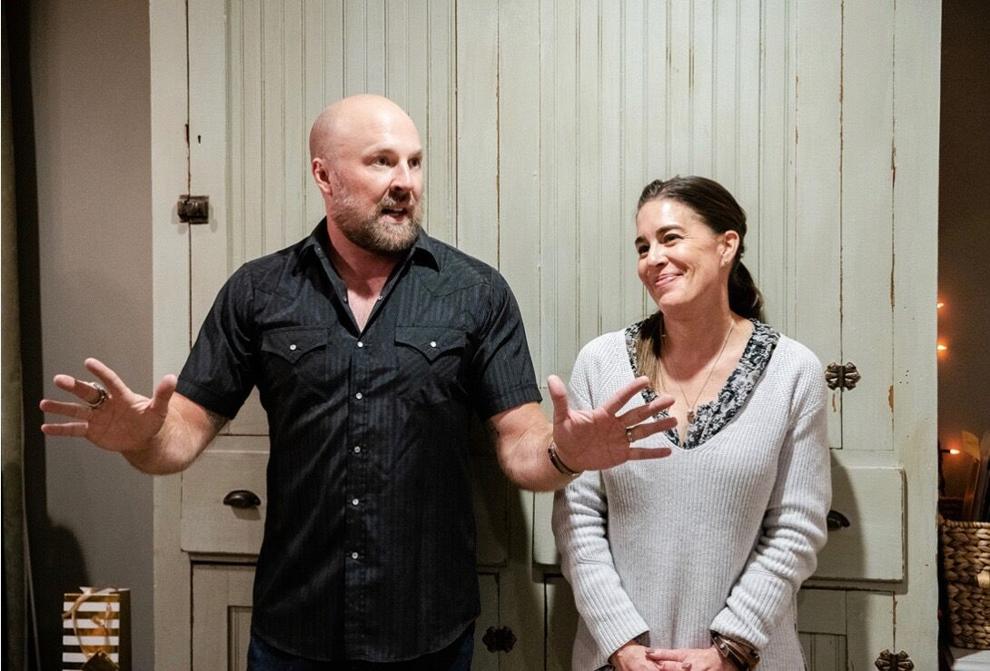 United Way of Laramie County is pleased to announce our 2022 Campaign Co-Chairs – The Pedersen Family!  Bryan and Sara Pedersen have been selected to lead this year's campaign and their children Brock, Dane, Ea and Brant will be joining them on the campaign team. 
A native Wyomingite, Sara Pedersen is proud to call the Cowboy state her home.  Sara believes in the power of serving her community.  Sara has served on the board of the Wyoming Children's Society since 2009. Inspired by all the WCS does to help build families, she served as president from 2016 to 2021. Sara loves children, specifically educating little minds. Sara has worked for LCSD#1 since graduating from the University of Wyoming in 2001.  She currently teaches Social Emotional Learning at Davis Elementary. 
Bryan was born and raised in Cheyenne and is a graduate of the University of Wyoming. In 2005, Bryan was elected to the Wyoming State Legislature in House District 9. After moving districts, he was elected in House district 7 and served until 2012. During those years, Bryan served on the National Council of State Legislatures and was the legislative representative to the Wyoming Retirement System and State Treasurer's office. Bryan was chosen by the American Swiss Foundation to serve as a delegate to Switzerland in 2011 in the organizations efforts to preserve and strengthen the historic friendship between our two nations. From 2016 through 2019, Bryan served on the CRMC Board and was Vice President before leaving. Bryan serves as Treasurer for the American Council of Young Political Leaders. ACYPL has given elected officials and policy experts a global perspective through their international exchange programs. ACYPL believes in bringing people together across oceans, borders, and the political spectrum to foster mutual understanding, respect, and friendships among the next generation of leaders worldwide. Through ACYPL, Bryan has served as goodwill ambassador to India, Pakistan, Vietnam, New Zealand, Malaysia, Myanmar and Japan. Bryan is currently the President of Wyoming Boxing Commission. "Change begins when community members serve their community".
"Sara and I are honored to be named co-chairs for the 2022 United Way of Laramie County campaign along with our children, Brock, Dane, Ea and Brant. United Way fights for the health, education, and financial stability of every person in every community. We are proud to chair this year's campaign. We envision Cheyenne as a community where all individuals and families have the opportunity to achieve their full potential, fostering hope and opportunity for everyone."
Campaign co-chairs are the voices and faces of United Way of Laramie County throughout the campaign. As volunteers they represent United Way at community events, campaign presentations and assist in developing business and individual relationships.