Hey there,
The temperatures are rising this weekend…Well, okay, so it might still be cold, but hopefully you are doing something fun. There are all kinds of concerts, and if that doesn't strike your fancy, then maybe you can thaw out by staying at home. By next week, the temperatures are really heating up: it's predicted to be 50 degrees! How excited are we for that, Casper?
Check out what the Breeze blew in today: See the story about KWHS winning the Peach Basket, read about the warming temps, and check out the deadline for some hunting permits! 
Casper is expecting bitter cold temperatures again today with a high of 25°F and a mix of cloudy and sunny skies.  That Breeze is coming from the WSW at 10 to 20 mph. 
Oh! Make sure you subscribe to get this bright and breezy newsletter sent right to your inbox. Click HERE.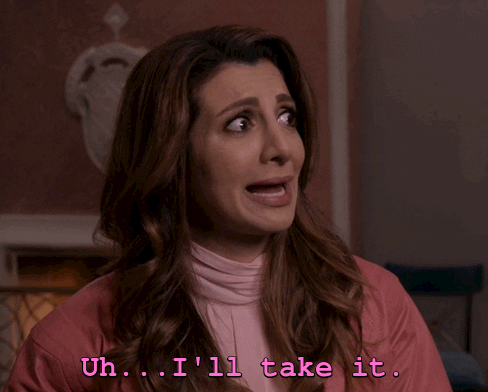 Daily Update
KWHS wins the Peach Basket!
Kelly Walsh High School's basketball teams have two new trophies tonight after both the girls and boys teams beat crosstown rival Natrona County High School in the annual Peach Basket. KWHS Trojans won 79–50, and the Lady Trojans got it done with with a score of 66–53.
Temperatures are rising!
After some bitter February cold, Casper is expected to see a warming trend through the end of the month and into the beginning of March. Time to heat up, Casper!
Hunting already? 
The Wyoming Game and Fish Department is reminding hunters that the deadline to apply for licenses to hunt moose, bighorn sheep and mountain goat is approaching. This deadline is March 1. Better apply now!
Breezy Job Listings
NEW! – Detox Intake Coordinator
SpecialCare has an opening for a full-time Detox Intake Coordinator. Work includes screening and assessing patients via phone and in person; initiating insurance verification; and scheduling assessment and intake. You must also complete all paperwork clearly, concisely, and in line with SpecialCare policy and procedure, as well as applicable state and federal law such as HIPAA.
NEW! – Detox Program Director & Service Coordinator
SpecialCare is looking for a full-time Detox Program Director & Service Coordinator who will have responsibilities like managing day-to-day operations of New Vision Office, including supervisory duties, and building a strong presence in the community through effective outreach and education.
Occupational Therapy Assistant
Wyoming Behavioral Institute is seeking a PRN Occupational Therapy Assistant, responsible for helping patients improve their ability to perform tasks in their daily living and working environments. Patients may have conditions that are mentally, physically, developmentally, or emotionally disabling.
Recreation Therapist
Wyoming Behavioral Institute is seeking a talented and highly motivated Recreation Therapist to join their team. Candidate will be responsible for planning and implementing therapeutic services and recreational activities for assigned program/patient population.
Benefits Specialist
True Oil LLC,  is looking to fill this full-time position that is responsible for assisting in the administration of the True companies benefit plans, as well as creating and maintaining records for all plans, and supporting the Benefits and Payroll Department staff. This position will also process payroll as needed for backup. 
Check out MORE job listings (and find out how you can have your job openings posted) on Oil City's job board here!
See the latest Breezy events happening this week in our personally curated community calendar! This week, we've got a bunch of fun activities as well as ideas to keep you motivated throughout the week! Check out those events in our Breeze right here!
You can also submit your own events on our calendar. See the link here!
Make sure you click HERE to subscribe and get this bright and breezy newsletter sent right to your inbox!
Time to warm things up around here!
Best,
Tayler