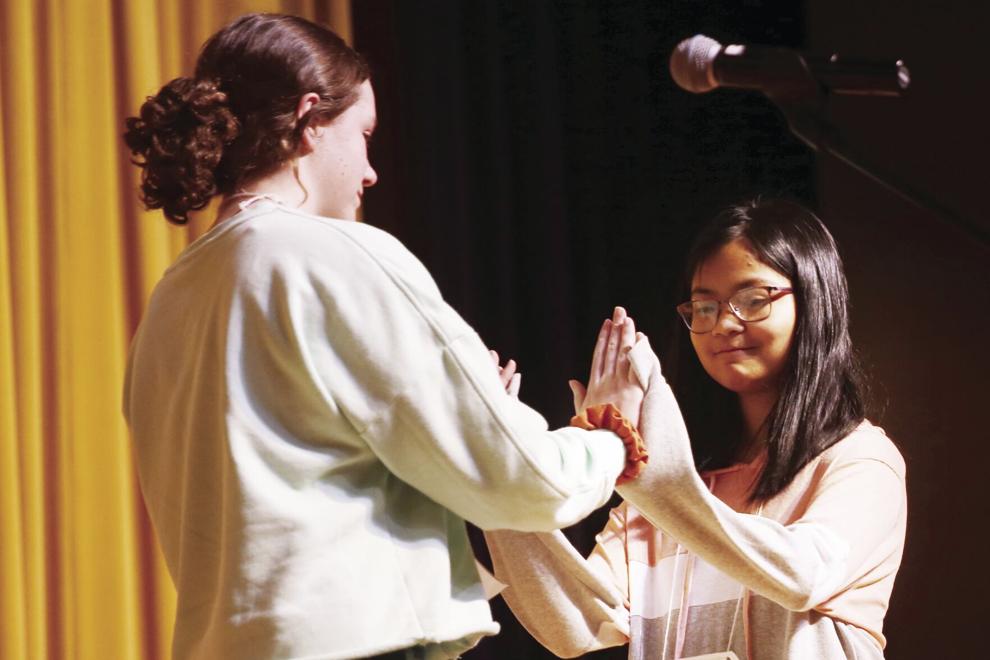 The word was "capris."
Sixth grader Bianca Soliven knew capris — pants whose length falls somewhere between the knee and the ankle. Six letters were all that stood between her and the championship. 
After little time and thought, Soliven easily spelled out the 103rd word of the bee  — C-A-P-R-I-S  — earning her first place in the Johnson County Spelling Bee. Soliven said she studied the list of words with her mom ahead of the competition and she was happy to win. 
The competition, though, on stage with the district's best spellers, was nerve-wracking, she said.
"Like it was life or death," Soliven said.
She and the other top-five finishers, eighth graders Brook Darnell, Shannon Kessler and Asher Murray, and seventh-grader 
Tanachion — all students at Clear Creek Middle School — will travel to Rock Springs on March 18-19 to participate in the Wyoming State Spelling Bee at Western Wyoming Community College. The five were among the top of 25 of the county's best spellers from Kaycee, Cloud Peak Elementary and Clear Creek Middle schools, who qualified for the oral contest after completing a written test earlier in the month.
Darnell fell to Soliven in the final round on the word "barista." 
"'Barista' wasn't the hardest word to go down on; it was just the one I messed up on," Darnell said. "My second-to-last word was the hardest one; I had no idea how to spell it."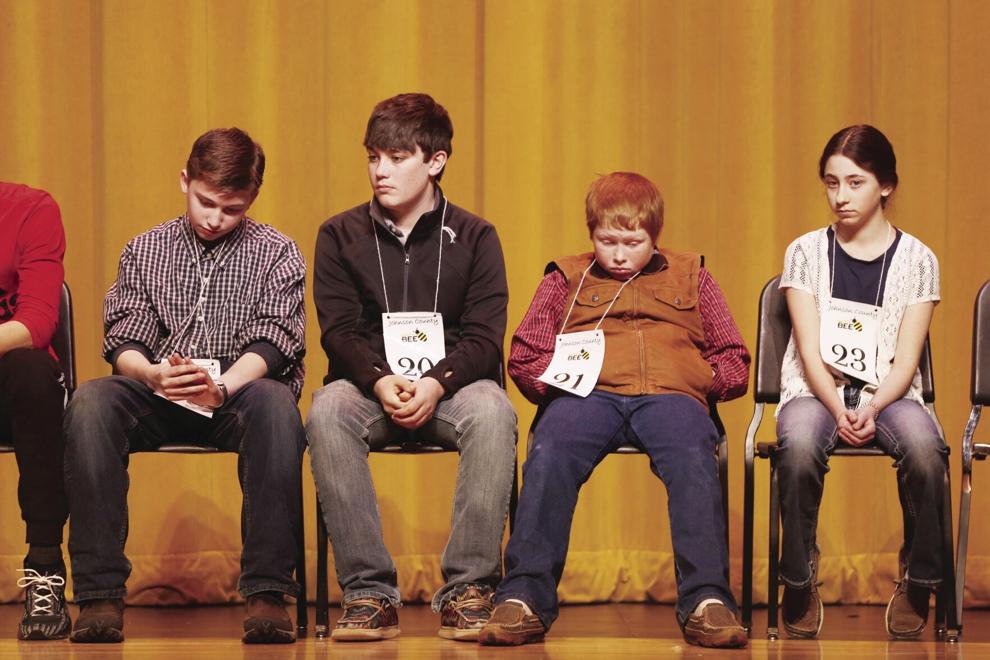 That word was "aversion," and she spelled it correctly anyway.
The competition for third place was a tough one, as all but the top two spellers were eliminated in round five, and Johnson County needed more spellers to send to Rock Springs.
Pronouncer Mike Scarlett proceeded with a spell-off among the five contestants who had spelled words incorrectly to determine who would take third. 
"I've never had that happen in all these years," said Scarlett, the district spelling bee coordinator for the past 30 years.
It took three rounds of the spell-off to determine the third-place winner, Kessler, for whom this county spelling bee was her first. She said she did not expect to make it to the state contest.
The spellers said they're nervous for the state contest, where they will compete against spellers from around the state. Scarlett said he is uncertain how many students will be competing this year, though last year featured 72 competitors. 
Johnson County's spellers are well prepared, though, Scarlett said. This year, he had to go through 103 words, the first 100 of which are Scripps National Spelling Bee words. He had just 115 prepared, and the final 15 words were his own picks from the Merriam-Webster Unabridged Dictionary. 
Typically, he doesn't have to go that far into the word list, he said.
"I was breathing a sigh of relief because I had only planned for 115 and we were at 103 with 'capris,'" Scarlett said. "I think it would've been difficult to spell the last 12 or 13 correctly."
Soliven said she will study again with her mom for the state bee. When asked what study methods she'll use, she looked to her mom, Charity Thomas.
"I'll review her and find new words," she said. 
For Scarlett, coordinating the spelling bee, along with school coordinators Freya Butterfield of Cloud Peak and Natalie Maxwell of Kaycee, takes a lot. Still, it's worth it to showcase students' academic talents.
"In the era we live in, with all of the technology and word processing programs, spelling has become a lost art," Scarlett said. "Because there are so many spell correctors out there, those who excel in spelling aren't noticed anymore until you come to a good old-fashioned spelling bee."