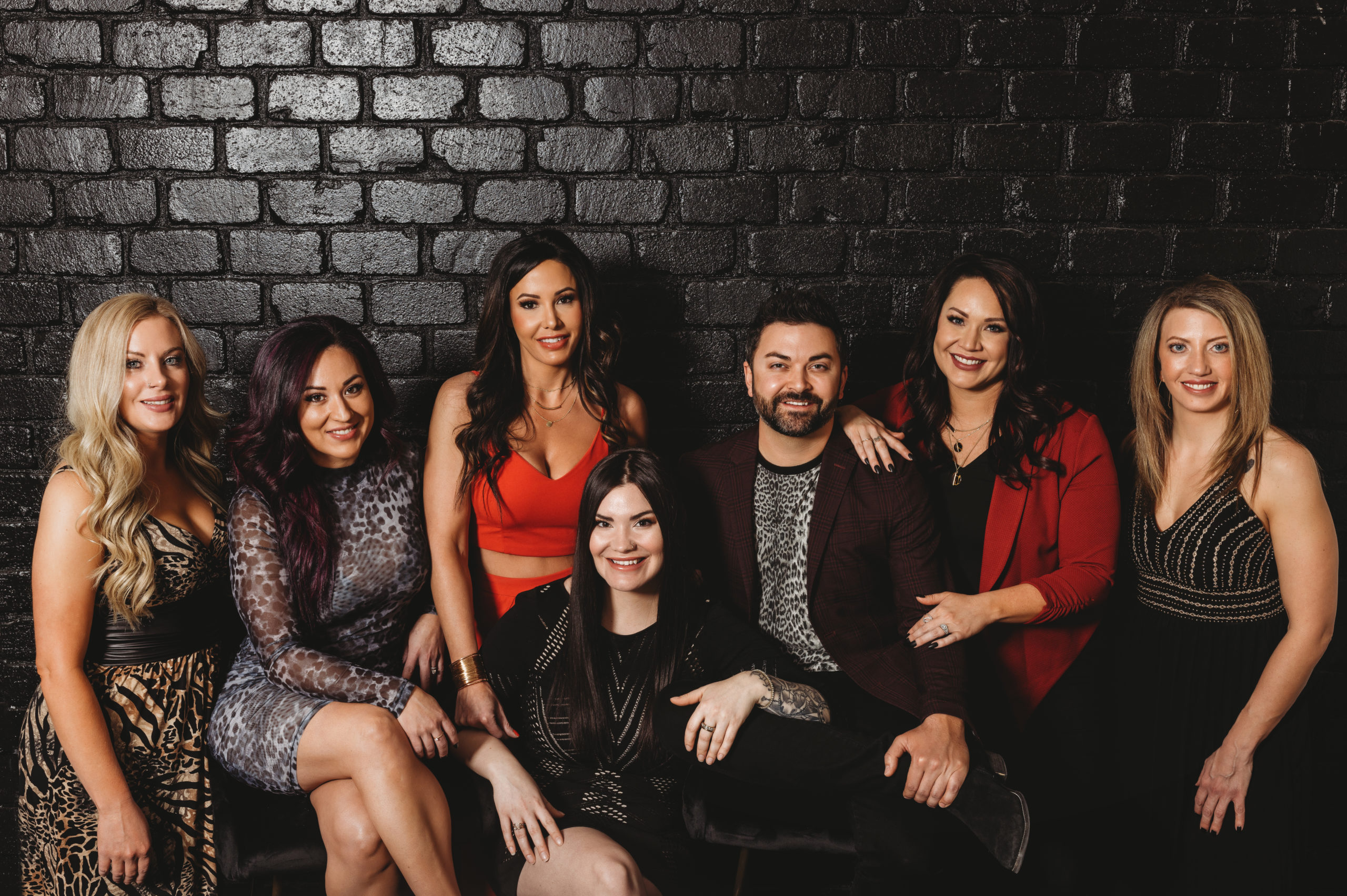 New Beautiful You team members (Courtesy NBY, photos by Alicia Crispell)
CASPER, Wyo. — New Beautiful You (NBY), a medical spa in Casper, has moved to a new location. The beauty destination in Casper has been open since 2017 and specializes in making you look and feel good about yourself. They offer services like emsella, emsculpt, injections, fillers, laser treatment, aesthetic lounge, cosmetic surgery, and cool sculpting.
NBY is focused on giving their patients confidence. Melissa Black, one of the owners, states, "I see patients every day that are looking to make themselves feel and look better. Men and women both are always happy to see us, and look forward to their time at NBY. We see them consistently and help them become the best versions of themselves. Start to finish, we are there with them."
While NBY has been focusing on giving their patients the best makeover, they had also been looking for a better space so they could make the experience feel more luxurious and offer more space for clients.
After a long search and some expert business skills, they secured their new building, which is located downtown at 204 S. Durbin St. The building was a family-owned optometrist office, and since the medi-spa has moved in they have made the space their own.
After remodeling, they were able to open the building to patients for the first time on Monday, Feb. 21, 2022.
The business is currently under the direction of Shawn Snyder, DNP and Dr. Allen Coffey. NBY sees anywhere between 40 to 60 patients a day. They have an excellent staff of eight employees and while each employee has a different background and job, they all come together to help create a "New Beautiful You."
According to Black, one of the unique things about their employees is that most of them have been with the office since NBY opened. While they have gained more staff, they are invested in their employees just as much as their clients. According to most of the staff, they feel more like family than coworkers making the space feel welcoming to both each other and patients.
Black started working in the medi-spa business after eight years in the ER. She says, "[working in the hospital] was lots of things: fun, entertaining, with lots of ups and a whole lot of sad moments." Black says that because of that and wanting to be with her family, she wanted to make a change. She says that she had also had a background in marketing and decided to start working for John Roussalis at Casper Plastic Surgery. She continues, "When he decided to move, I took a giant leap and bought into the practice which is now NBY."
Leah Millay is the medi-spa's medical esthetician, and joined the practice five years ago. Her background was working as a cosmetologist, and since she started working at NBY she has become "certified and licensed with all of the office distributors as a master injector and laser technician for every product/treatment the medi-spa has to offer to their patients."
Michaela Matula started working at NBY in 2018. Matula says that the most satisfying part of her job is "that our everyday goal is to pursue our amazing patient's dreams by accomplishing their goal — confidence, happiness, and beauty."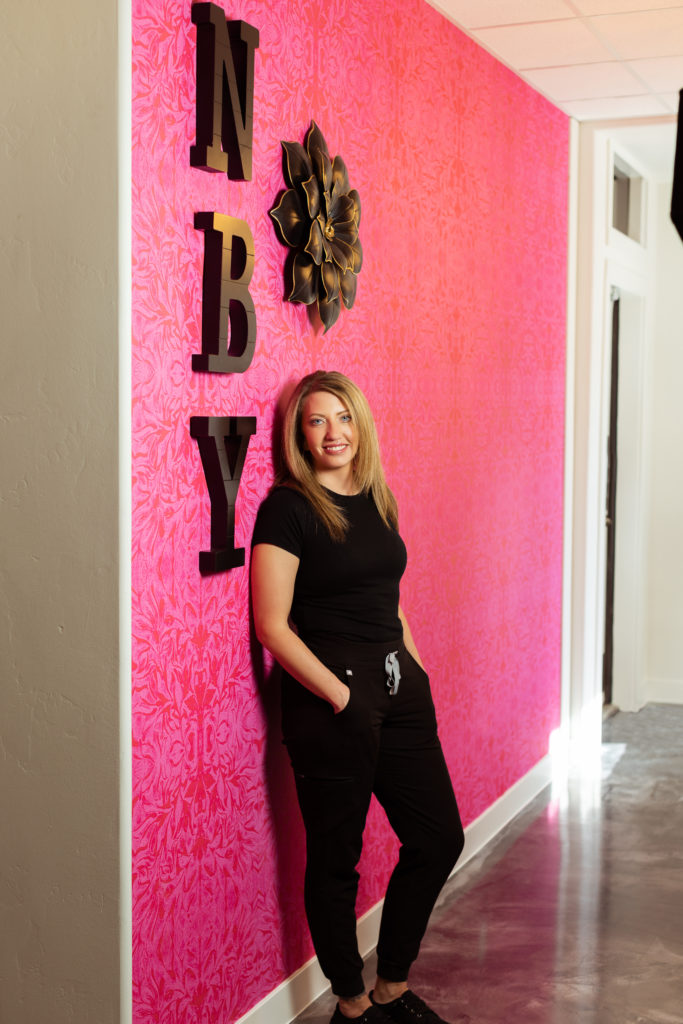 Amy Wilhelms also plays a vital role at NBY, she is the office manager. Her background was in ophthalmology, the medical branch that treats eye disorders. She says that she applied for NBY on a whim and her medical billing background as well as managerial experience made her the perfect fit. She says, "I enjoy being able to help individuals get insurance coverage for procedures that are sometimes difficult to get covered. BUT more than that I love how happy they are after surgery."
Joury Markowski, brings the experience of eleven years as a RN in the operating room and the nursery. She says that her favorite part of her job is, "Restoring confidence in our patients.  It is amazing to see the difference in the way a person carries themselves when they feel good in their own skin."
Shawn Snyder, a family nurse practitioner working for NBY, joined the practice two years ago. He specializes in aesthetic procedures, and says that there is a misconception that these are purely for vanity.
Snyder continues by saying that "the majority of patients, myself included, will tell you that the primary reason for seeking aesthetics or plastic surgery is because it is an investment in one's own self confidence. It's very rewarding for me to talk to patients about their insecurities or self-perceived flaws and work with them to develop a treatment plan to help them feel more confident. This can then be translated into any number of positive changes for the patient as confidence directly impacts our happiness, success, and well-being."
The diversity of backgrounds and different specialties makes NBY the perfect destination to fill all your beauty needs. Together the team of estheticians, nurses, doctors, and other medical professionals work hard to make you feel good about yourself and your experience at NBY.
One of NBY's main goals is to help you feel at home in your own body and in their new beautiful space. If you would like more information about what NBY can do for you, please visit their website or call them at (307) 234-4585.
---
PAID FOR BY NEW BEAUTIFUL YOU
This article is a promoted post. The views, thoughts, and opinions expressed in the text belong solely to the organization that paid for the article, and do not necessarily reflect the views, thoughts or opinions of Oil City News, its employees or its publisher. Please fill out this form if you would like to speak to our sales department about advertising opportunities on Oil City News.