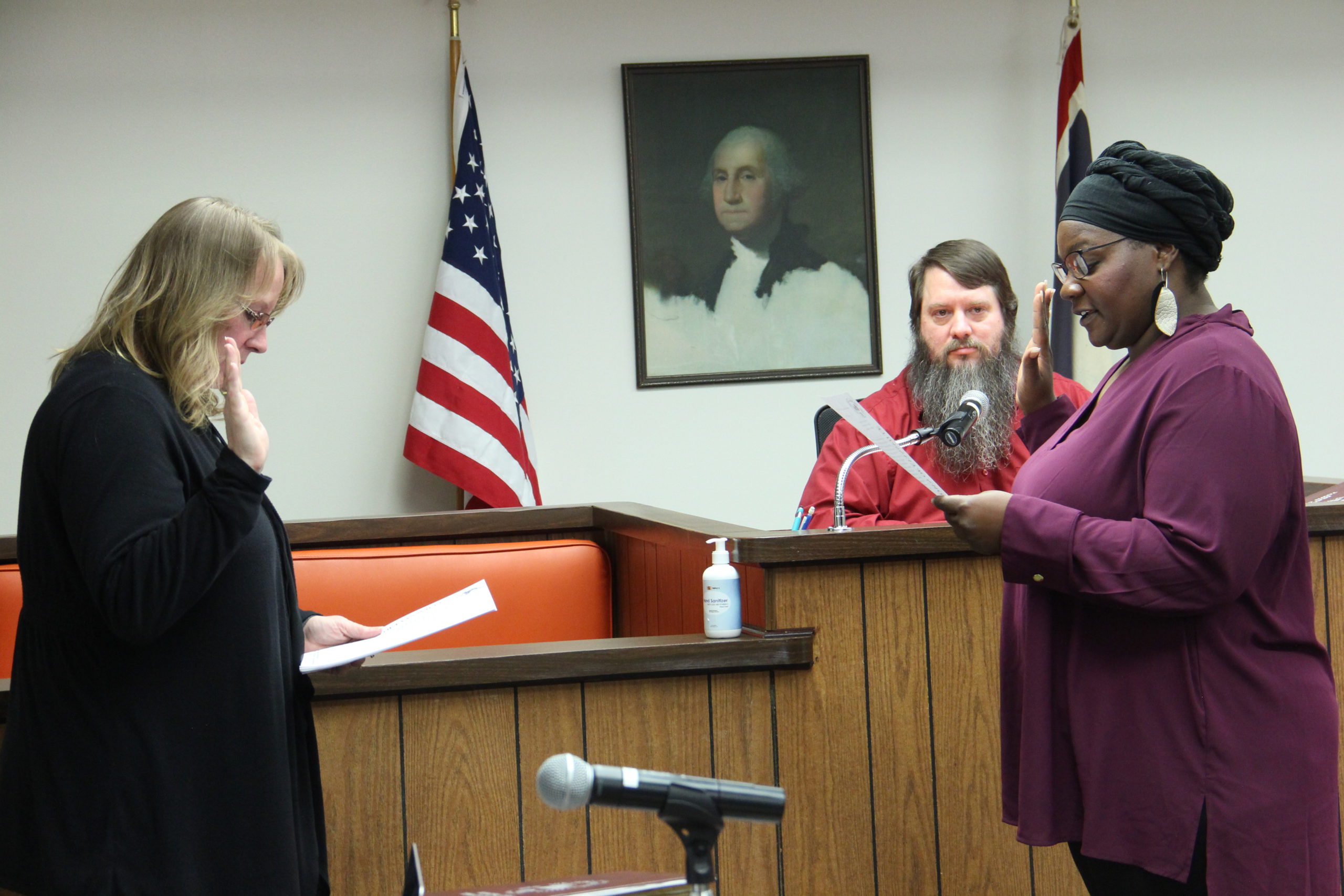 Diasha Edwards (right) takes the oath upon nomination to Evansville Town Council with town clerk Genele Underwood, ad Mayor Chad Edwards looks on (Gregory Hirst, Oil City)
CASPER, Wyo — The Town of Evansville Council interviewed four candidates to fill a vacant seat on council at its regular meeting Monday. Former Councilmember Cathy Stypa, elected in 2020, announced her resignation earlier this year.
After executive deliberations, substitute teacher Dacia Edwards was chosen to fill the seat.
Edwards described herself to council as strong leader, team member and public speaker.
"I don't mind asking questions, [or] helping out with whatever needs done."
She also described herself to Oil City as an instinctive helper, helping elderly neighbors manage weeds that were drawing the eye of code enforcement, as well as always picking up some trash on visits to Reshaw Park, where her family often goes.
She told the council that she sees room for improvement to the landscape of the park, as well as in the town's roads and traffic signage. She's looking for the town to address the possibility of an RV park to relieve streetside congestion.
Edwards has spent 5 years a substitute teacher for the Natrona County School District.  She also works as a limo driver, truck driver, and landscaper, and is a member of the neighborhood watch.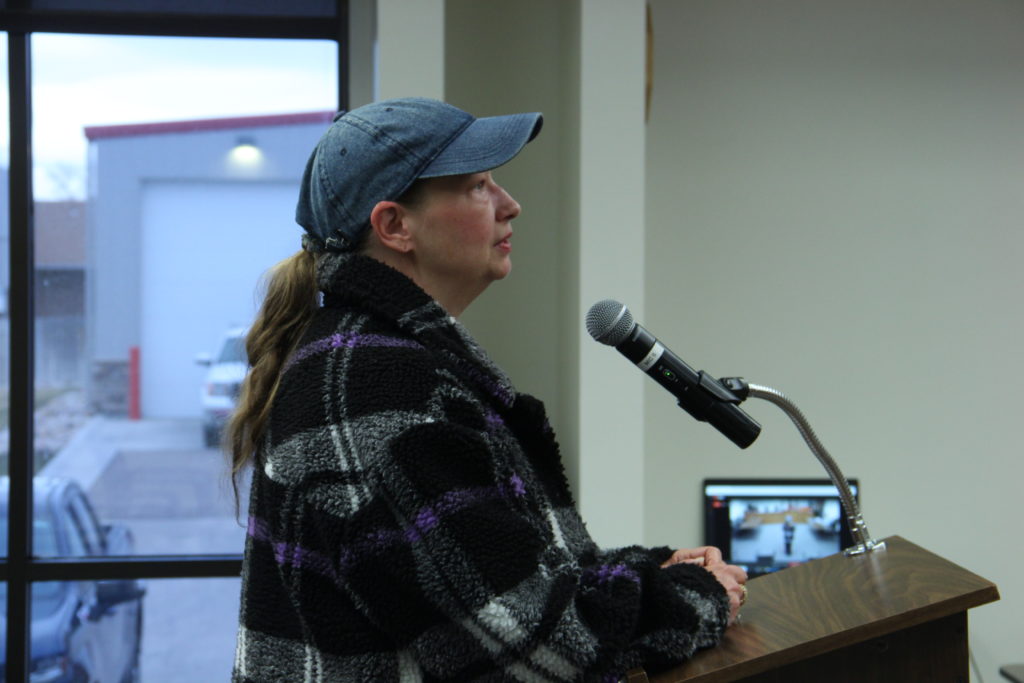 Council also interviewed Evansville residents Beverly Eilek, Walt Berens, and Phil Gierke.
Eilek is a 20-year resident who works as a senior dietician at an assisted living facility. While living in Minnesota, she said she graduated from the Minneapolis-St.Paul Citizens Law Enforcement Academy. She also managed "the busiest truck stop in the twin cities" for 12 years and managed a band.
Berens, a 10-year resident of Evansville on medical retirement from Black Hills Energy, and was previously a volunteer firefighter in Douglas.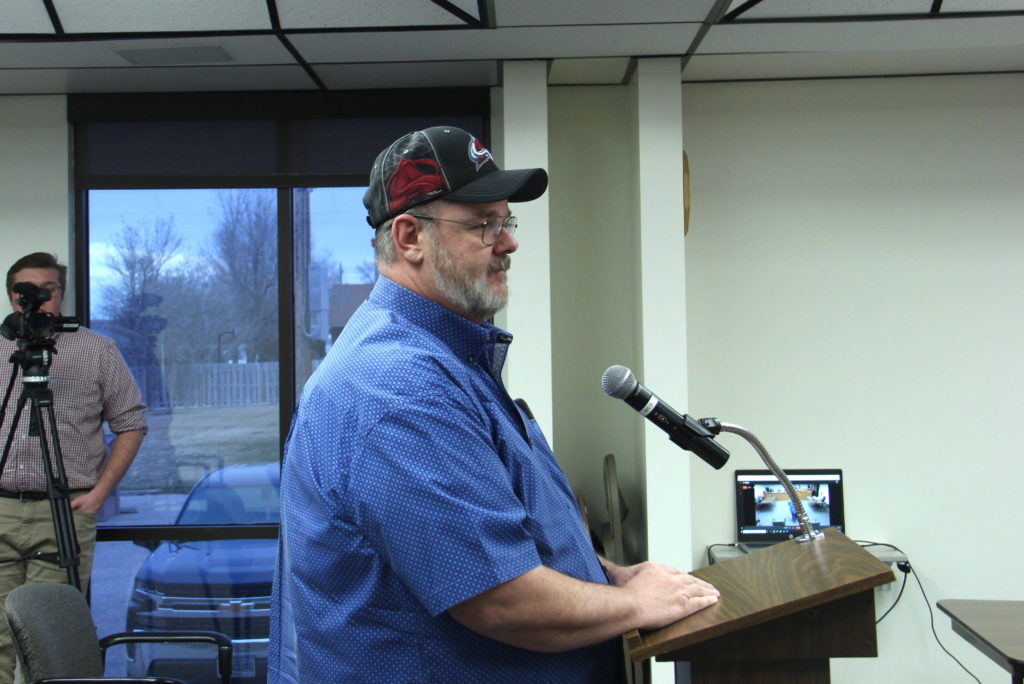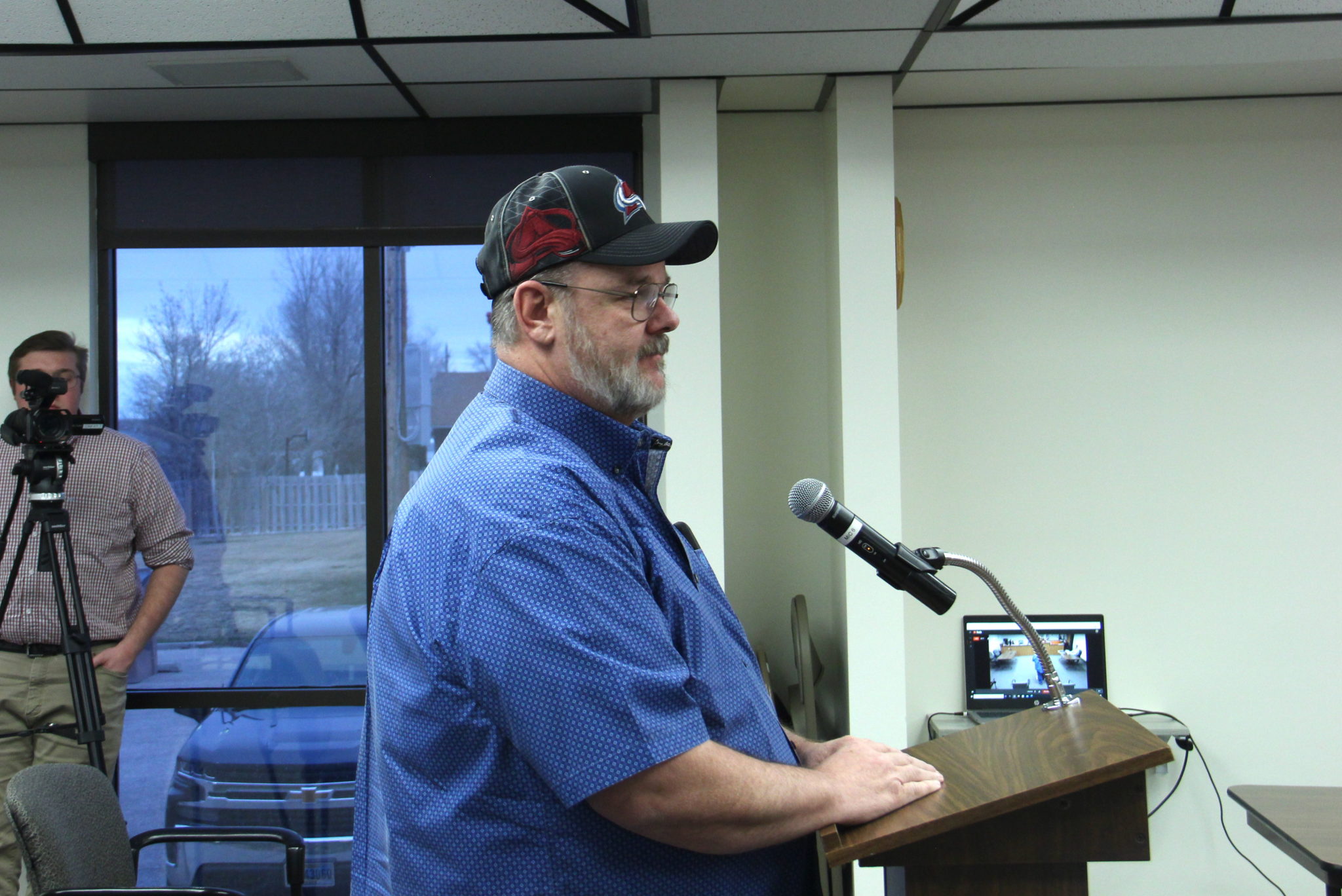 Gierke told Oil City he came to Natrona County in 1979 as a manager for Petro Chem. He also managed adult sports leagues for the City of Casper beginning in the mid 1980s.
"It's very encouraging to hear everyone's opinions and thoughts about how to make the town better," said Mayor Chad Edwards.