...HIGH WIND WARNING REMAINS IN EFFECT UNTIL 5 AM MST FRIDAY...  * WHAT...West winds 30 to 40 mph with gusts up to 65 mph expected.  * WHERE...Central Laramie County including Cheyenne.  * WHEN...Until 5 AM MST Friday.  * IMPACTS...Mainly to transportation. Strong cross winds will be hazardous to light weight and high profile vehicles, including campers and tractor trailers, with a risk for blow overs.  PRECAUTIONARY/PREPAREDNESS ACTIONS...  A High Wind Warning means a hazardous high wind event is expected or occurring. Sustained wind speeds of at least 40 mph or gusts of 58 mph or more can lead to property damage.  &&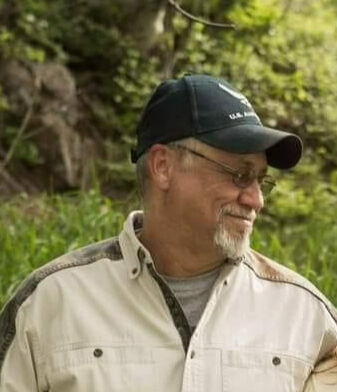 Richard L Duval 1966-2022 Richard Lindy Duval, Jr. left this world on January 11, 2022, in Denver CO at the Eastern Colorado VA Medical Center with the love of his life at his side. "Rick" was born December 11, 1966, in Greenville ME, the 7th child of Richard and Joyce Duval. He was the youngest child, with 5 older sisters who always treated him as special. From the beginning, Rick was taken with the outdoors and its wildlife. He learned to fish and hunt and trap, all supported by his family, as well as being mentored by close family friends whom he considered to be his big brothers, Joe Sharp and Steve Coleman. They, along with others, helped him achieve the rank of Eagle Scout for Troop #497. Rick grew up in Dennistown Plt. ME. He graduated in 1985 from Forest Hills High School and had already committed to an early enlistment in the US Air Force. After basic training, Rick was assigned to Loring AFB in Limestone ME where he served during Desert Storm. He handled the manifests for all outgoing flights and his "go-bag" was always at the door if he was needed to be "in country" When Loring AFB closed in 1994, he transferred to F.E. Warren AFB in Cheyenne WY. He fell in love with the opportunities offered him to hunt and fish – and never left, except for a year's tour in Korea. He retired after 21 years of service to his country.; and he continued to pursue his passion for the outdoors and all things wild. He soon started putting his skill to work by butchering wild game, and in 2012, he and his wife Brenda fulfilled their dream by starting "Bored Creations", a business which catered to processing wild game. Rick was dedicated to supporting his fellow Veterans: he was a Life Member of AmVets Post #10, Veterans of Foreign Wars Posts #4343, as well as being a founding member of Hunting with Heroes of Cheyenne. Rick was predeceased by his father, "Dick"; his sister, Dale; and an infant brother, James. Rick leaves behind his loving wife, Brenda; daughter, Deserae Carignan and her children Rohan and Gideon; daughter, Cheslee Duval; his stepsons Michael (Megan) Watkins and their child Maci, and Matthew (Rose) Watkins and their child Jolene; his mother, Joyce; and his sisters, Lindy, Mary, Jolyne, Mona and their families, as well as too many cousins and friends to count. Rick will be at rest in the National Veterans Cemetery in Cheyenne. If anyone would like to honor and pay tribute to his life, contributions in his memory may be made to: Hunting With Heroes Wyoming PO Box 51736, Casper, Wyoming 82605.
To plant a tree in memory of Richard Duval as a living tribute, please visit Tribute Store.
This page displays the most recent milestones from each section. To see more please click "View More…" below each section.