The Thunder Basin High School wrestling team finished second as a team at the Class 4A state championships this weekend at the Ford Wyoming Center in Casper. The second-place finish was the Bolts best finish in the school's five-year history.
Thunder Basin finished with a team score of 210.5 behind Natrona County's 271.5. Campbell County finished 10th with a score of 68.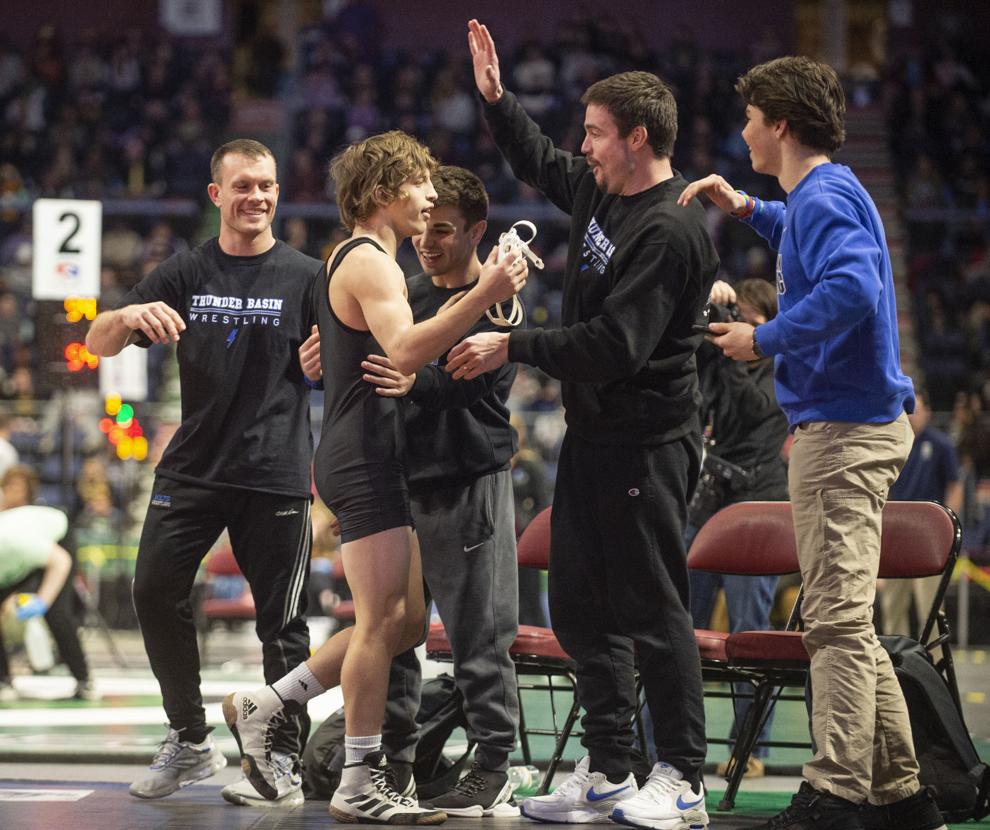 The Bolts crowned three state champions during the title matches Saturday afternoon. Sophomores Antonio Avila and Jais Rose won titles at 126 pounds and 138 pounds respectively and junior Lane Catlin capped his 43-0 season with the title in the 285-pound heavyweight division.
It was the second consecutive seasons winning state championships for both Avila and Catlin at Thunder Basin. Avila won the title match by major decision 13-4 over Kelly Walsh's Jerred Smith, Rose won by pin over Natrona's Dylan Brenton and Catlin won by pin over Cheyenne East's Gavyn Aumiller.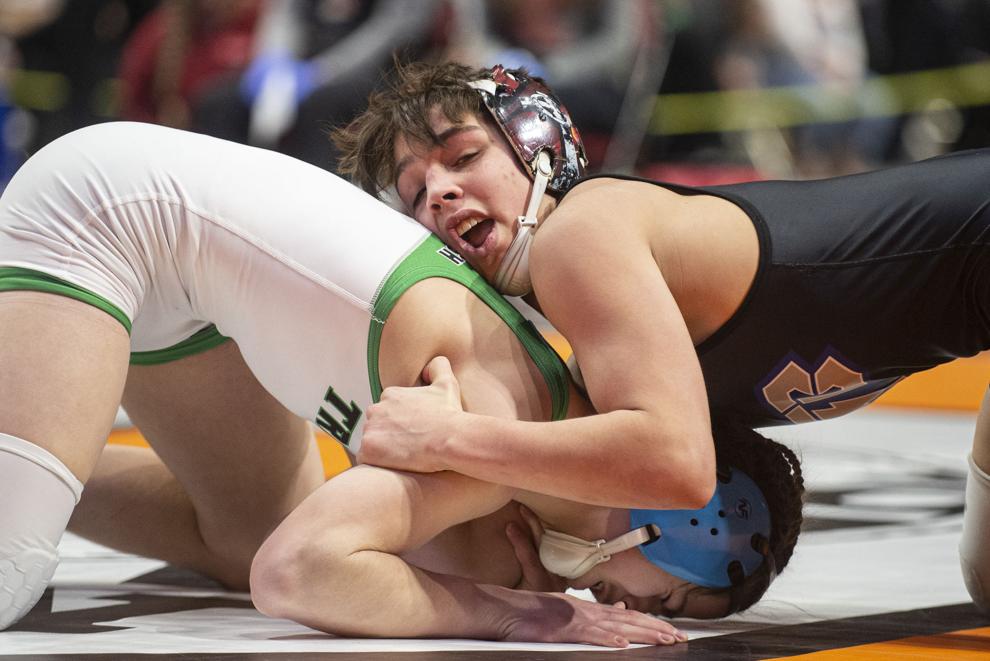 The Bolts finished with a total of 11 state-placers. Wrestlers needed to finish in the top 6 of their respective weight class to place in the state tournament.
Cael Porter (145 pounds) and Aidyn Mitchell (220) both finished second after losses in the state championship match. Porter lost by 6-3 decision to Billy Brenton of Natrona County and Mitchell lost by 3-2 decision to Davin Mattimoe of Cheyenne Central.
Cort Catlin finished third at 170 pounds, Dylan Skillings finished third at 285 pounds, Dillon Glick finished fourth at 195 pounds, Deyton Johnson finished fourth at 160 pounds, Lance Streifel finished fourth at 120 pounds and Ashton Leegaard finished fifth at 120 pounds.
"I'm proud of the guys for coming out today and competing," TBHS coach Mikah Kadera said. "I'm proud of them for wrestling back and getting that second place trophy."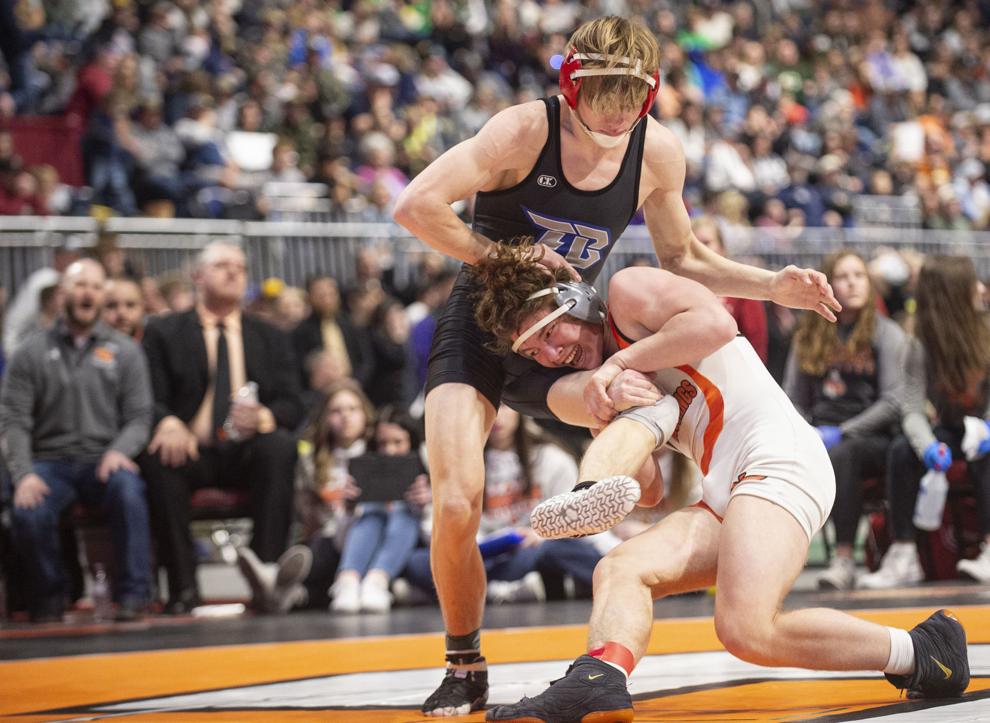 Campbell County finished the tournament with four state-placers. Colt Welsh finished fourth at 113 pounds, Tayce Lake finished fifth at 106 pounds, Lucas Hill finished fifth at 132 pounds and Cohen Granzer finished fifth at 182 pounds.
In Class 2A, Wright finished eighth as a team with 96 points. The Panthers finished with four state-placers.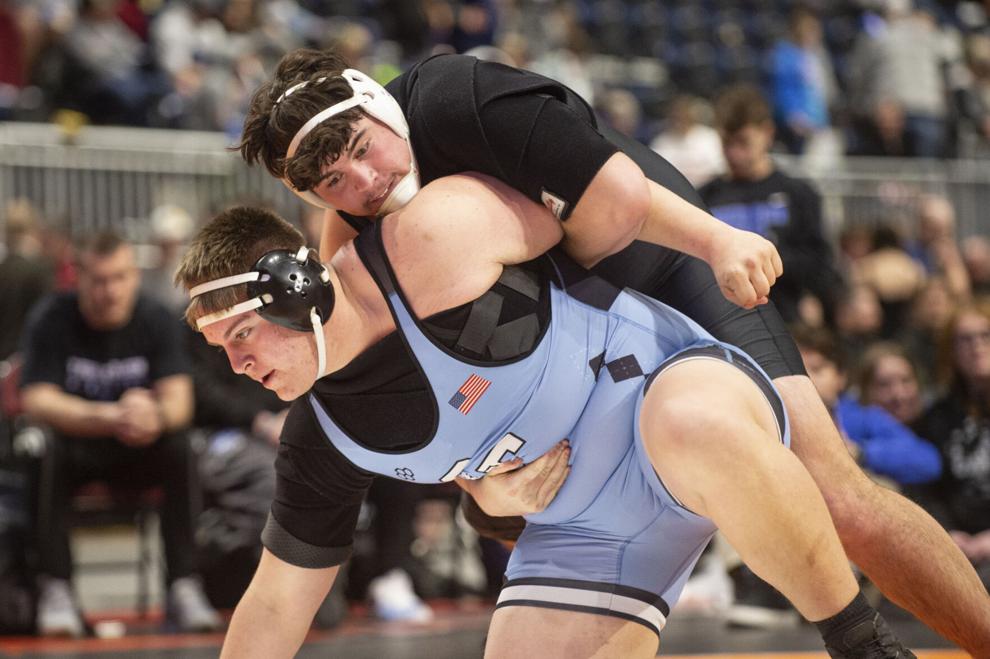 Charlee Thomson finished second at 195 pounds, Ethan Mack finished third at 285 pounds, Colten Smith finished third at 170 pounds and Wyitt Knight finished fourth at 113 pounds.
For more on this weekend's state wrestling tournament, visit gillettenewsrecord.com or check Tuesday's print edition.